Today saw more planting of bulbs in the big field and putting the roses to bed for winter. Beautiful autumn weather. My mother-in-law picked roses today for me to have on the kitchen table - and it's the first day of winter!!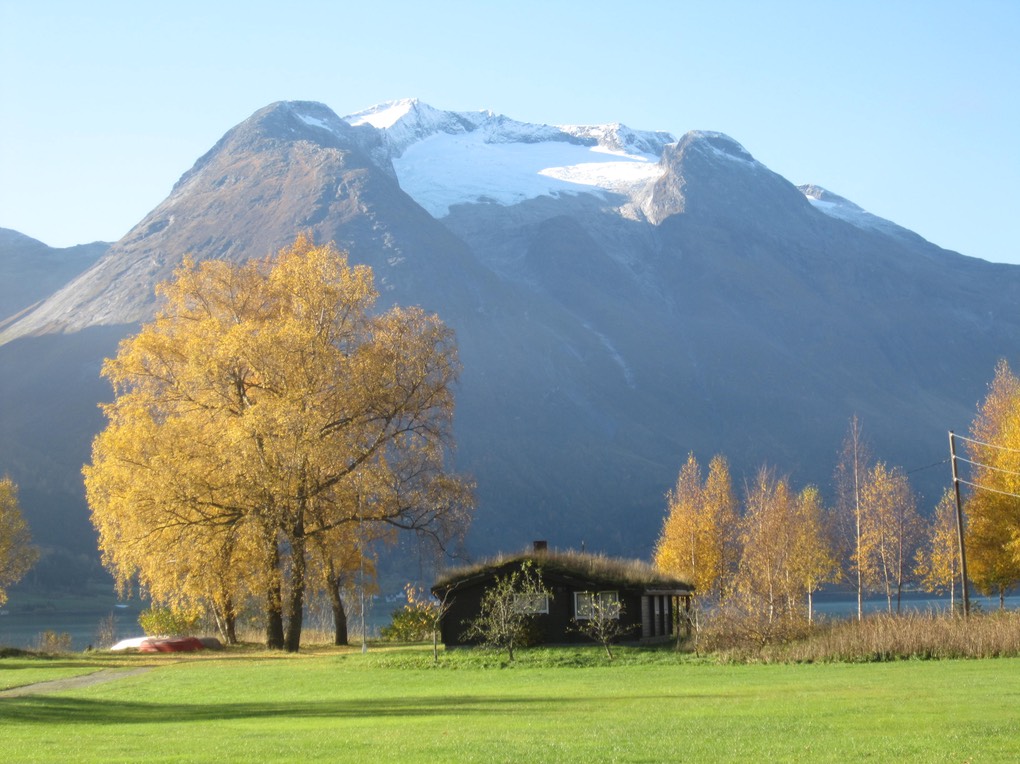 Emma Hjelle writes: 
For my 40th birthday I wanted plans for the garden at Hjelle. I got plans from 3 different sources and today was the first day I set the spade into the ground. One plan is to develop the big lawn into an area og wild flowers with paths and seats to enjoy the fabulous views. Today I started planting some bulbs. The first small step on a very long journey ahead!
No pusser vi opp i kjelleren/dansesalen på hotellet. Fargen skal være den same, koselig raud fargen som vi ha r i resepsjonen. Planen er å ha bedre lys så lokalen egne seg bedre til både møte, dans eller etter-middagssamlinger. Bestemor Oddny er også med på oppussingen. I sin 77år har ho aldri vore med på måling. No har ho noko nytt å ha på CV'en sin!